A very long baguette
ADVICE: for a better experience, play it in full screen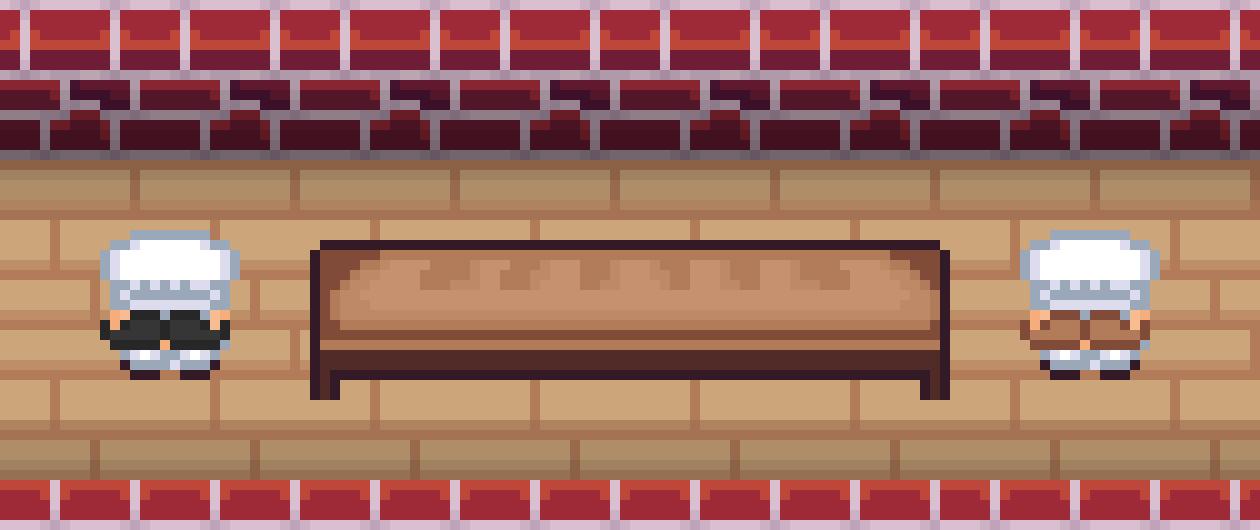 A special customer came to our restaurant, he's known for ordering all kind of weird and crazy thing... What? He is ordering a 16ft baguette? Okay...
Our mission is to bring the baguette to his table, but it won't be an easy job. We have many other customers who are all around the restaurant who are blocking the way.
We must pass through all our customers, furniture, fountains, and many other things to reach our goal. All in the shortest time possible, try to make your best time, can you complete it in less than 3:30 minutes?
Good luck
A nice gameplay :D
If you are having problems with de web version, try to download the EXE version :D
Comments
Log in with itch.io to leave a comment.
Es un juego bastante entretenido para disfrutar entre amigos, recomendable y con futuro.
Sinceramente, estaría mejor añadir una que otra Actualización agregando algo de niveles.
Como es un juego de Jam, esperaré a que termine el evento y en un futuro sacaré actualizaciones agregando contenido y arreglando bugs, gracias por jugarlo y me da mucho gusto que te haya gustado :D
This game was fun, but i unfortunately
couldn't make it under 4 minutes. Still fun though.
OMG, I'm so glad you made a gameplay out of my game, I hope you enjoyed playing as much I have enjoyed develop it.
As a tip, you can move faster if you move both chefs at the same time, I'm pretty sure you could reach a better time :D
I'm going to put the link of your gameplay in the description of the game, so everyone can see it
Thanks a lot :D
You're welcome, I noticed that moving both the chefs I can move faster. I was just trying to showcase your game and at least make it to the end. :)